A simple and secure way to buy and sell cryptocurrencies
Buy and sell digital currencies in an easy way. Get your Investor XT account, start accepting payments, and earn money.
All Your Favorite Crypto in One Place
Here you will find all major and most popular cryptocurrencies — Bitcoin (BTC), Ethereum (ETH), Litecoin (LTC), Bitcoin Cash (BCH) — available for fast purchasing with a credit or debit card, converting one crypto to another, and paying with your local bank.
Easily Manage Your Wallet
BUY AND SELL CRYPTOCURRENCIES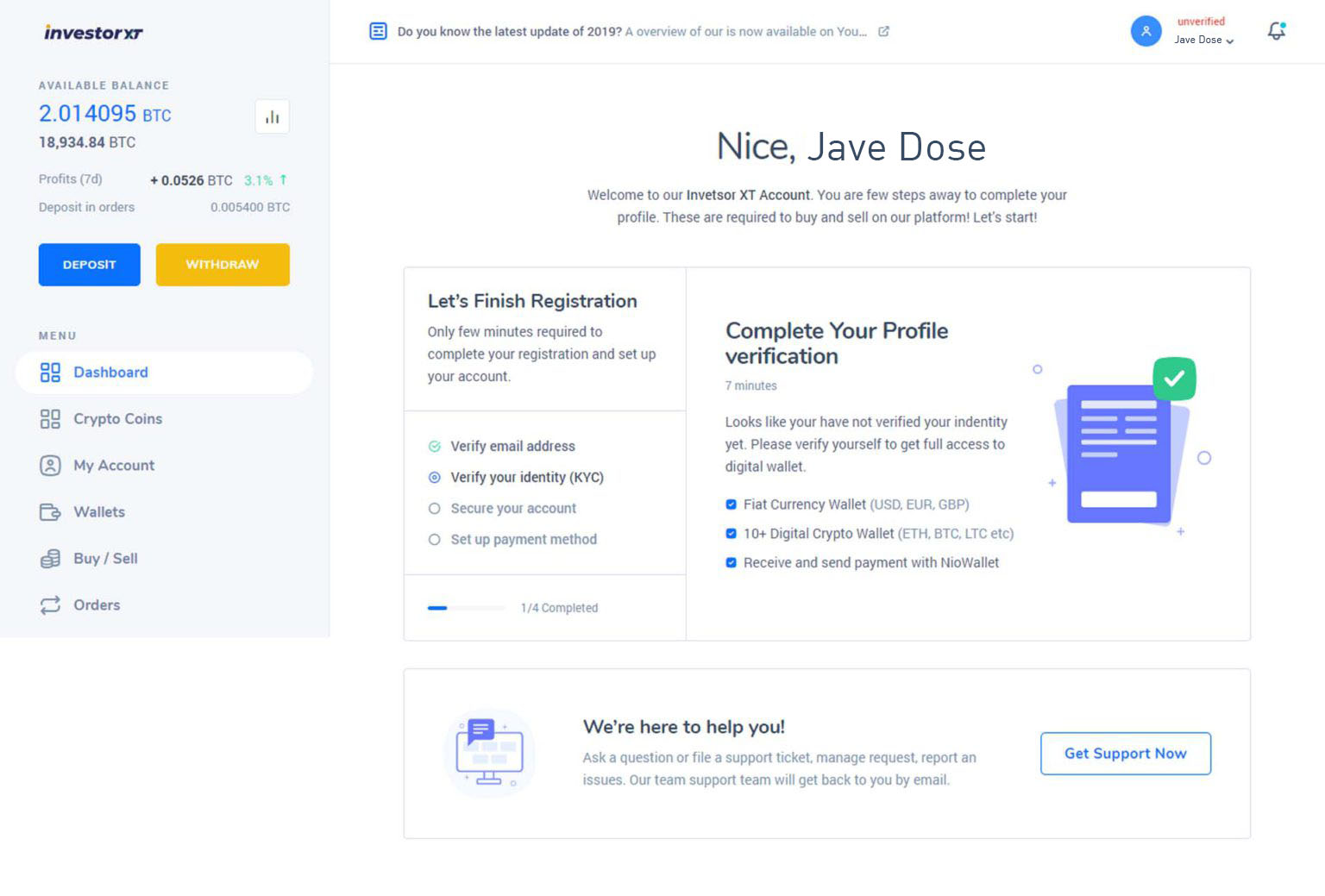 Start trading on Investor XT
Sign up today to receive your free digital wallet. You can immediately start buying or selling Bitcoin, Ethereum, Litecoin, Bitcoin Cash hassle-free.