Best Cryptocurrency Investments in 2021
Planning to invest in cryptocurrencies in 2021? Want to stay ahead of the crypto trends? We've made it easy with our complete guide to the top 5 cryptocurrencies to invest for 2021.
Beginners have difficulties finding the best cryptocurrency to invest in 2021. We've all been in this situation, so don't worry! we understand how confusing it is when looking for new cryptocurrency investments.
By the end of this guide, you'll know how to find cryptocurrencies to invest in 2021.
Now that we've almost ended Q4 2020, many cryptocurrency investors are starting to look forward to 2021. Being able to predict new cryptocurrency trends is a key skill for any trader. But with more than 6,000 different altcoins on the market, how can you tell which ones will be the best cryptocurrency investments in 2021?
The future of crypto is never certain, so making cryptocurrency predictions can be tricky — especially since the periods of volatility in the wake of the coronavirus pandemic. However, the good news is that some crypto experts have said 2021 could be the year of crypto, thanks to market recovery and developments such as the long-awaited Ethereum upgrades.
In this article, we'll be explaining which cryptos you should consider adding to your portfolio in 2021. Whether you're new to cryptocurrency investing or an experienced investor, read on to find out the top 5 cryptocurrencies to invest in 2021.
Are you ready to find out about the next cryptocurrencies to invest in 2021? Let's get started!
What Are The Top Cryptocurrencies to Invest in 2021?
Below you will find the best 5 cryptocurrencies to invest in 2021 and beyond.
1. Bitcoin (BTC)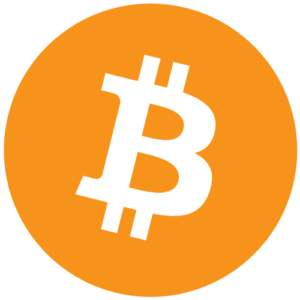 Are you asking yourself, "should I invest in Bitcoin? is the value of Bitcoin already at its peak? or is Bitcoin the best cryptocurrency to invest in 2021?. the following info should help you to decide if investing in Bitcoin Cryptocurrency is a good idea for you.
It should come as no surprise that Bitcoin is at the top of our list of cryptocurrencies to invest in 2021. This so-called 'king of cryptocurrencies' has dominated the market since its launch in 2009 — and there's no sign that its status will change soon. In fact, cryptocurrency predictions suggest that Bitcoin could be set for its strongest year yet.
According to Ryan Selkis, the CEO of the cryptocurrency tracking site Messari, Bitcoin and Ethereum will retain their top positions when it comes to market capitalization. This is in contrast to a variety of other assets, which he predicted will lose their ranking in the top 10 cryptocurrencies in 2021.  
After its market value took a tumble in March 2020, Bitcoin made a rapid recovery and both its price and market cap have skyrocketed ever since. From lows of $4,721 in late March, when coronavirus restrictions started coming in around the world, the cryptocurrency had reached prices of approximately $9,000 by June and July. At the time of writing in late September 2020, its price is now $16,299.
This is a healthy recovery rate, with its price more than doubling in just over six months. While this rate of change isn't unusual for a cryptocurrency that's famous for its volatility, it should be encouraging for any Bitcoin investors who were worried by the sudden crash in March.
So what's next? Some experts believe this recovery is only the beginning. In July, a chart associated with Citibank predicted that the price of Bitcoin could skyrocket to an incredible $120,000 in 2021! This is 6 times its previous highest price, $20,000, which it reached in 2017.
So, is Bitcoin your next cryptocurrency to invest in 2021?
Many experts think Bitcoin could be one of the best cryptocurrency to invest in 2021.
2. Ethereum (ETH)
If Bitcoin is the king of cryptocurrency, then Ethereum could well be the heir! This blockchain platform is the world's major cryptocurrency other than Bitcoin and has maintained a strong market cap ever since its release in 2015. At the time of writing, its market cap is $51,507,291,691.
Despite the uncertainties surrounding the coronavirus pandemic, which shook the performance of almost every crypto in late March, Ethereum has been strong throughout 2020. If you're looking for top cryptocurrencies to invest in 2021, it should therefore be a serious contender.
In early September, the price of Ethereum hit $480 — its highest price of 2020. There are two key factors behind this surge in value. One is the growth of decentralized finance (otherwise known as DeFi). The Ethereum platform supports many of the cryptos which are driving the DeFi sector, such as Chainlink (LINK), Wrapped Bitcoin (WBTC), and Maker (MKR). In fact, Ethereum has processed $13.5 billion worth of decentralized exchanges in 2020 alone — up from under $3 billion in 2019!
The second factor which secures Ethereum's place on our list of top cryptocurrencies to invest in 2021 is the launch of Ethereum 2.0. This eagerly awaited upgrade is due to be complete by the end of 2020 and will make Ethereum far more efficient. Once it's able to process more transactions more quickly, we could see its price explode.
3. Litecoin (LTC)
With a price of just $67.56, Litecoin might not be the most bullish crypto on this list. But with a market capitalization of $4,451,393,965 and strong growth on the radar, it's worth considering if you're planning to start cryptocurrency investing in 2021.
Our list of what is the top cryptocurrency to invest in 2021 cannot be complete without Litecoin. It showed strong performance in 2017 with a growth of more than 8000%.
Although some investors see Litecoin as the skinny cap to Bitcoin's full-fat cappuccino (it was launched in 2011 and is generally seen as a Bitcoin spinoff), it's a mistake to dismiss this crypto outright. Not only is it a lot faster than Bitcoin, taking just 2 and a half minutes to process a block as opposed to 10 minutes — it's also unveiled some exciting developments throughout 2020.
The launch of the role-playing game (RPG) LiteBringer, which runs on the Litecoin blockchain, has caused a surge in transactions. According to the Litecoin Foundation, LiteBringer caused the number of transactions to triple in a week, with more than 75% of them now caused by the game. This performance is so encouraging that the platform CoinSwitch has predicted the price of Litecoin could reach $600 in 2021.
The last word, Because of Litecoin close connection to Bitcoin, Investors are very interested in Litcoin, and that is why Litecoin is listed in our top 10 cryptocurrencies to invest in 2021 and for the next cryptocurrency to watch.
4. Bitcoin Cash (BCH)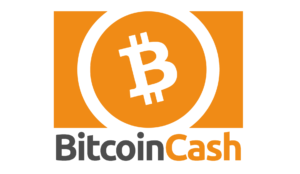 First launched in 2017, Bitcoin Cash quickly hit the radar of anyone who's interested in cryptocurrency investing. This peer-to-peer electronic cash system was launched as a scalable branch of the original Bitcoin, after traders raised concerns over Bitcoin's scalability. It's now the world's sixth largest cryptocurrency by market cap, at $4,630,146,203.
Although predictions for the price of Bitcoin Cash vary, the cryptocurrency trading platform StormGain has predicted that it will rise to $500 within the next 5 years. If this is the case, then 2021 could be an excellent time to add Bitcoin Cash to your portfolio as far as the best cryptocurrency to invest goes!
5. TRON (TRX)
TRON was founded in 2017, originally on the Ethereum network. It's now switched to an independent blockchain platform and uses a proof-of-stake algorithm to process transactions. With a current market cap of $1,825,286,288 and a price of $0.026, why could TRON be one of the top cryptocurrencies to invest in 2021?
As more organizations start to adopt the TRON blockchain platform, the value of TRX will increase. It currently hosts more decentralized apps (dApps) than Ethereum, leading many investors to speculate that TRON has a bright future in 2021. The general consensus is that the price will fluctuate throughout next year, but according to Coinpedia, it could hit highs of $0.4 — making it a strong potential cryptocurrency investment opportunity in 2021.
Tron did have some notable price swings over the past years but has recently been stabilizing. If you're looking into this coin as the best cryptocurrency to invest in 2021, make sure to do some research, and follow the news.
Read More